Calypso

Features
Calypso Features Include
Full length door hinge.
Fantastic, inspirational new door design which gives ultimate support for the lid/working extension to the left of you whilst providing unparalleled legroom and sewing/ seating position in relation to your sewing machine.
Fitted with our largest Maxi Lifter
Fitted with 8 casters ( 3 Lockable) for easy movement from storage to working position .
Door trays cleverly designed to optimise storage
Handy extra shelf under the Horn 3- step air lifter.
Flush mounted hinges.
Sturdy construction
The suggested selling price of the Horn Calypso is £1099.00
Images

Colours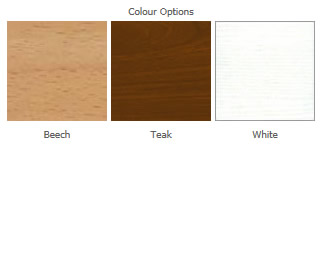 Leaflets
CALYPSO
Click here to view or print information about this cabinet

Click here to submit your review.
---
---
Calypso
SKU
UPC
Model
Calypso in White
Sep 30, 2016
by
Lynn Jackson
My new Calypso is well worth the wait, I ordered it in June and it came yesterday. Horn kept me up to date with progress. It is fab quality and looks great, everything in one place. Delivery was excellent, a very professional service. Thank you and I would highly recommend Horn furniture.

Response: Sorry for the delay and thank you for being so patient Lynn. From all at Horn!
---
Great table
Aug 15, 2016
by
Brenda Holmes
I've had my Calypso for a couple of years now. It's very sturdy, takes my Bernina 880 OK, and the flap to the right is great for either my overlocker or an ironing pad when I'm piecing. My only small gripe is that the drawer is not very useful, as it cannot be opened when the flap is raised, due the necessity for the door to be angled to support the weight. To open the drawer I would need to lift off my overlocker and move the door,so I find the drawer unusable, really. That's the reason for 4 stars, not 5. The driver was brilliant when the table was delivered. I can't fault the service.

---
Calypso
Feb 14, 2014
by
Gloria Nicholls
Lovely table. More important is the service provided by Horn and their delivery driver. He was very friendly and completely set up my machine and table for me. He also made sure I was able to work the lift and did not leave until I was happy with everything. I would gladly have no hesitation in recommending Horn to anybody who asked me where I got the table from. Thank you Horn.

---
A delight!
Feb 06, 2014
by
Moira Haynes
My cabinet was delivered this morning, by a very polite and helpful driver, who unpacked and set up my machine and checked that I could operate the new lift.

I have been very impressed with the whole buying experience and the service provided by Horn. I look forward to having many wonderful hours sewing at my new cabinet.

Thank you Horn!

Response: Great news Moira, thanks for taking the time to share your view on our furniture and delivery service with us. Enjoy many happy years of service from your Calypso sewing cabinet!
---